District of Columbia ATM Machine Companies, DC
Below you will find quality ATM COMPANIES IN Disrtict of Columbia, also known as ATM Machine Businesses WashingtonDC, DC state listed alphabetically by company name, must be actual company name. An ATM machine company can place ATMs in your business location (such as convenience store, retail store or office breakroom) often times an ATM machine increases traffic and can increase business revenue! Free Atms Provider, ATM Service repairs. Please contact the ATM companies direct for more information about their atm business services.
​Also see: ATMClassifieds, ATM Routes for sale, ATM Companies USA,
ATM Source is one of North America's most premier ATM companies. Processing over 300 ATMs in 12 states, we pride ourselves with over 32 years of combined ATM experience. We enjoy working with each and every customer by describing how easy it is to own and operate an ATM. Managing a self-service financial kiosk with ATM Source will provide you with one of the most profitable components that any type of business can have.
Phone: (612) 325-7006
Cell:
Email: kevin@atm-source.com
Website: www.atm-source.com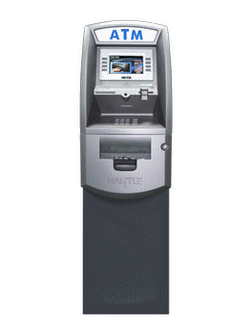 VELOCITY ATM - Do you want all of the benefits of an ATM, but don't want to own it yourself? Our Free ATM Placement Program is the answer for you.
We will purchase, install, load cash and maintain the ATM at your location.
YOU will receive a percentage of the surcharge income!
To see if you qualify for a Free ATM at your location, Click here for our On-line Request Form.
Phone: (844) 394-1800
Website:www.velocityatm.com