Connecticut ATM Machine Companies
ATM MACHINE COMPANIES IN CONNECTICUT ARE LISTED HERE.
ATM Source is one of North America's most premier ATM companies. Processing over 300 ATMs in 12 states, we pride ourselves with over 32 years of combined ATM experience. We enjoy working with each and every customer by describing how easy it is to own and operate an ATM. Managing a self-service financial kiosk with ATM Source will provide you with one of the most profitable components that any type of business can have. Visit our website at www.atm-source.com!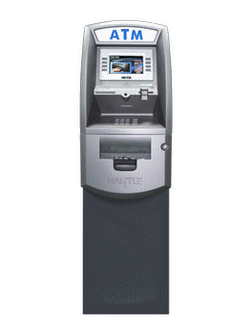 ATM WORLD CORP. is a New York based ATM Company that was founded in 1998 and is now one of the largest ISO in the northeast. ATM WORLD CORP. has placed more than 4000 ATM machines nationwide and we're currently processing over 1.6 million in transactions monthly. For the past ten years we have provided the finest quality ATM and processing equipments available to Banks, Gambling Establishments, Restaurants, Gas Stations, Retail Stores and other financial institutions. We also provide customer service and technical support from certified technicians 24 hours a day.
Alex Mubarez: 646-235-8924
Toll Free: 888-409-6747
Phone: 718-606-9658
Fax: 718-729-7797
Email: mubarez@atmw.com
Websire: www.atmw.com
VELOCITY ATM- Do you want all of the benefits of an ATM, but don't want to own it yourself? Our Free ATM Placement Program is the answer for you.
We will purchase, install, load cash and maintain the ATM at your location.
YOU will receive a percentage of the surcharge income!
To see if you qualify for a Free ATM at your location, Click here for our On-line Request Form.
Phone: (844) 394-1800
Email:
Website:www.velocityatm.com