ALASKA ATM Machine Service Companies - ATM Machine Providers AK
Below you will find quality ATM Machine Companies in ALASKA, ATM Machine Service Providers for your business in ALASKA! An ATM machine company can place atms in your business location, Often times an ATM machine increases traffic and can increase business revenue! Please contact the ATM companies direct for more information about their atm business services.
An Alaskan business, Alaska ATM Service provides delivery and installation of Automated Teller Machins throughout the state of Alaska. An ATM at your place of business provides many benefits!
Based out of Anchorage Alaska, servicing all of Alaska.
ATM Source is one of North America's most premier ATM companies. Processing over 300 ATMs in 12 states, we pride ourselves with over 32 years of combined ATM experience. We enjoy working with each and every customer by describing how easy it is to own and operate an ATM. Managing a self-service financial kiosk with ATM Source will provide you with one of the most profitable components that any type of business can have.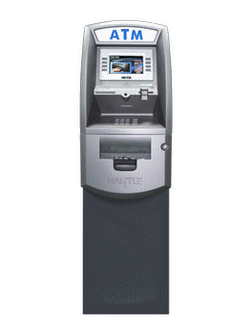 Your Company Listing will be posted witin 24 hours of order -click now!